Can I exchange my scrub pants for a different length?
For U.S. customers, our returns portal allows even exchanges in Classic Colors and sizes. Follow the steps below to set up your exchange!
Once your order number and shipping zip code have been entered on our Returns Portal, select the item you'd like to exchange.
After choosing the reason you're returning your item, select "Exchange for a different color/length" from the options listed. Please note: Limited Edition colors and styles will not appear on the returns portal if this is selected!
Select the length and Core color you'd like to receive.
Choose your preferred size.
Confirm that all items you're planning on sending back have been selected, and click on "Continue with Return"
To see the process in action, check out the gif below!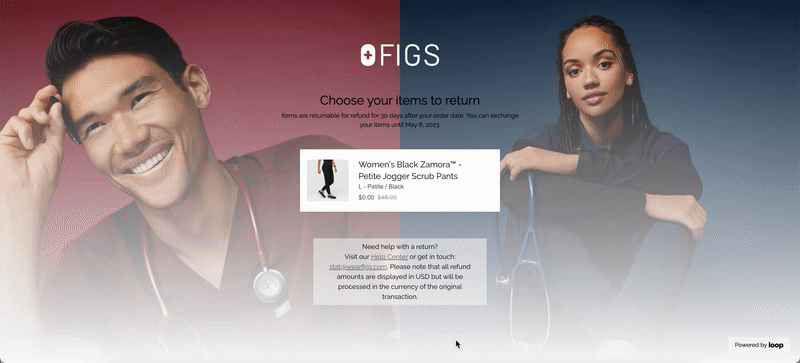 Need help? Reach out, we've got you covered. 🙂