How do I edit my order before it's been submitted?
Need to edit the items in an order before it's been submitted? We can help!
If you're looking to change the items in your order, select Your Orders, then View Order. The option to edit an item or remove the item completely will appear in the Order Details if the order has not yet been submitted. As shown here: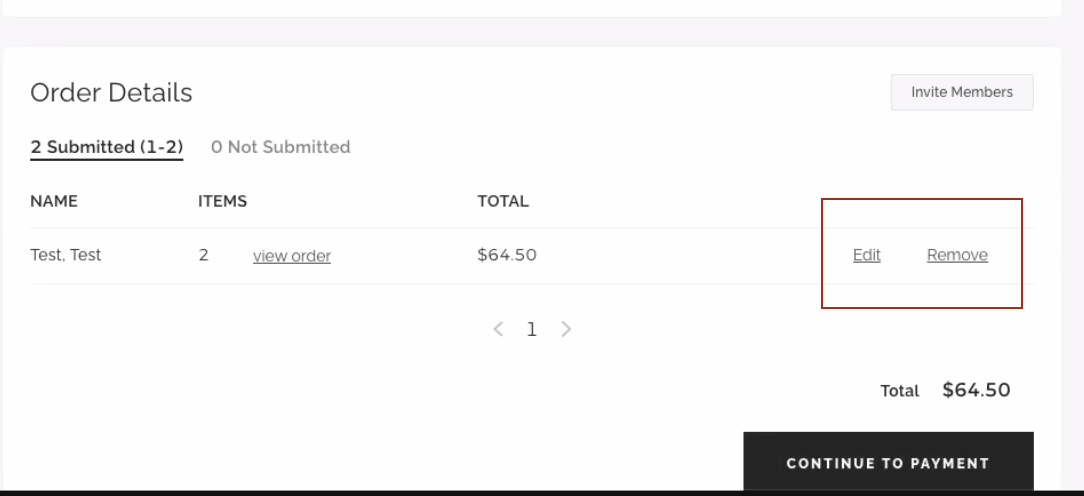 For group orders, you can remove an individual order by selecting "Remove". To add new items, any member of your team can resubmit their order using the same link once their original order has been removed.
If you need assistance with making these updates before submitting your order, please reach out to teams@wearfigs.com.